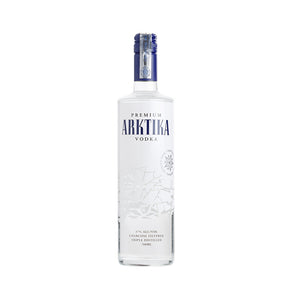 Premium Arktika Vodka 700ml
Alcohol
37%
Volume
750ml
Smells Like
Sweet and creamy vanilla, slightly nutty with lightly spiced rye.
Tastes Like
This smooth, silky, full bodied vodka opens with notes of grain that becomes softer before peach ripeness comes to the forefront. It exhibits a well balanced, slightly spicy, nutty taste.
Finish
Finishes with a delicate dry berry fade, sweet creamy notes and a delicate balance of alcohol and sweetness.