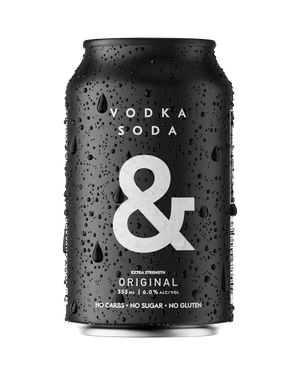 Ampersand vodka & Soda And Extra 355mL
Some people are just a little bit extra.
BL&CK 6.2% caters to those looking for a more traditional vodka & soda with a stronger serve of vodka.
Our vodka is locally made from regional NSW grain and distilled to our high standards. It's activated carbon drip filtered for a super smooth finish.
BL&CK 6.2% has only 108 cals, no sugar and no carbs.
Enjoy straight up or add whatever you want.